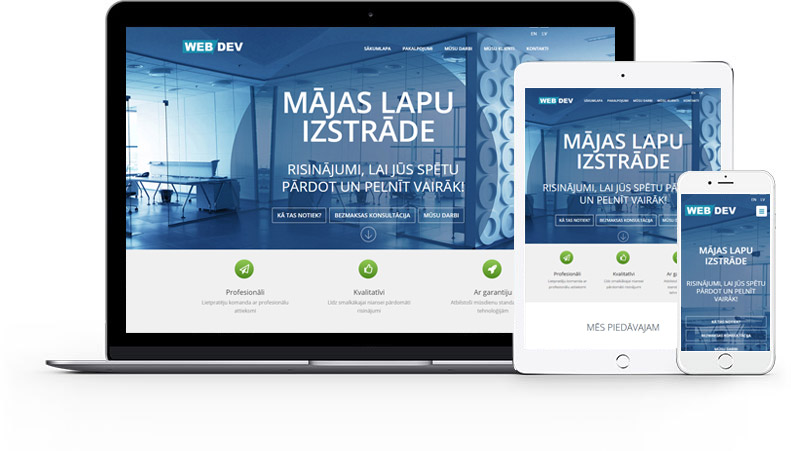 Website development
We offer website design for your company or organization, taking into account your company's ideas and concepts. Our team
will find solutions for website development that will help you get more and more clients.
It is important for us that final product is not only effective but also enjoyment for the eyes. Thing that we can not forget
is website optimization – it will improve count of site visits and and also the Google rating.